We work with individuals and corporations to create the perfect performance for your event. Please contact us with your event details.
"The show was amazing! Really fantastic and I loved how you incorporated history of perception within the story you told with the magic."
Kristen Kaniewski, Visitor Services Manager – Museum of Contemporary Art Chicago
Thresholds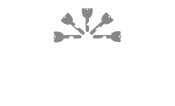 Magic for the five senses and beyond…
Click HERE  for more a page of full information.
In this one-of-a kind immersive experience, Jeanette and the audience wind their way through numerous rooms, experiencing magic designed for each of the five primary senses in each space.  Bring one of the most unique, interactive performances ever created to your venue.  (Can be adapted to various venues and spaces, including a stationary version.)
Strolling Magic
Impossible feats happen before your guests' very eyes as Jeanette performs elegant, interactive close-up magic for small groups throughout the course of the event. This includes personable tableside performances, customized strolling cocktail hour performances, and more. Give your guests a magical experience that will leave them enthralled and enchanted.
Ideal for: Special Events, Dinner Parties, Banquets, Weddings, Galas & Cocktail Hours.
"EVERYONE commented on how amazing you are.  
Besides your tricks that everyone loved, everyone commented on how warm and inviting you make everyone feel.  You really have a talent and are and amazing person besides being superb at your craft." – Don M., Chicagoland Speedway
Parlor Magic
Jeanette presents a 30-45 minute show with pieces of magic handpicked from her repertoire specially to fit your event and audience. These performances are comprised of a variety of distinctive magic including audience participation and magic performed to music. Performances fuse sophistication and fun into an unforgettable performance experience.
Ideal for: Private Parties, Special Events, Corporations, Retired Citizens, and more.
Illusory Performance Art
Jeanette provides performance art for galleries, museums, and special events. These innovative illusory explorations of light, time, and sound provide an original and thought-provoking element to your event. Jeanette can also work with you to create a custom magic performance or environment for your event, giving your guests a unique experience they will never forget. Please contact for more information.
Highlight Act
Jeanette is available to perform individual acts or shorter length shows to suit your event's needs. Suitable for events: with limited entertainment time, with multiple performers, or as stand-alone act in your program or meeting.
Jeanette also performs stage magic for variety shows and corporate functions. Please contact for further details. Great for galleries, special events, variety shows, and meetings.